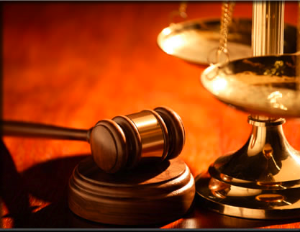 The Law Offices of Jesus R Lopez are committed to providing experienced criminal defense services in the state of Texas. Mr. Jesus R. Lopez is well versed in Texas laws, criminal justice system, and the court systems. Our goal on every defense case is to fight for a dismissal or in the least, getting criminal charges reduced, so they have the least possible adverse impact on you. The Law Offices of Jesus R. Lopez proudly provides criminal defense legal representation for felony and misdemeanor charges throughout the San Antonio–metro and surrounding cities in Bexar County which include the following: Floresville, Seguin, New Braunfels, Boerne, Kerrville, and Uvalde.
Texas has some of the toughest laws and penalties for criminal and DWI charges. If you have been charged with a crime in Texas, you need to hire an attorney who has a vast amount of experience and knowledge of these laws, defenses, your constitutional rights, the prosecution, judges, court systems and procedures.
Depending on the classification of your criminal or DWI charges, and circumstances surrounding your case, you could face anywhere from simple probation to a lifetime in prison. Conviction sentencing can also include fines, fees, required counseling, community service, drug and alcohol testing, and other punishments. A criminal conviction can have an impact on your future, freedom, employment, right to drive. In most cases these negative impacts affect your family.
When faced with any criminal charges, the best thing to do is hire an experienced criminal defense attorney to defend your case as quickly as possible. The sooner you hire a good attorney, the sooner they can begin building you a strong defense to mount against the prosecution and the State of Texas.
Felony and Misdemeanor Charges
Criminal charges fall within two categories: felony or a misdemeanor. A felony is a more serious criminal charge that include penalty by incarceration in jail or prison, fees, fines, criminal record, probation or parole, restitution, community service, counseling, and/or anything else the court deems appropriate. Examples of felonies include but are not limited to aggravated assault, drug charges, weapons charges auto theft, grand auto theft, kidnapping, sex crimes, and aggravated DWI.
Misdemeanors are less serious offenses but are still criminal offenses. These are punishable by no more than a year in county jail, fines, fees, probation, community service, license suspension, counseling and anything else the court deems necessary in your misdemeanor conviction. Examples of misdemeanors include but are not limited to DWI, disorderly conduct, assault, domestic violence, petty theft, and property damage.
The Law Offices of Jesus Lopez serves San Antonio Bexar County–wide for those facing criminal charges. We are devoted 100% to defending Criminal and DWI cases include but are not limited to the of the following Texas criminal charges:
Aggravated Robbery
Drug Charges
DWI
Sex Offenses
Credit Card Fraud
Theft
Weapons Charges
Probation Violations